Blog
/
Customer Experience
Top 30 Customer Service Influencers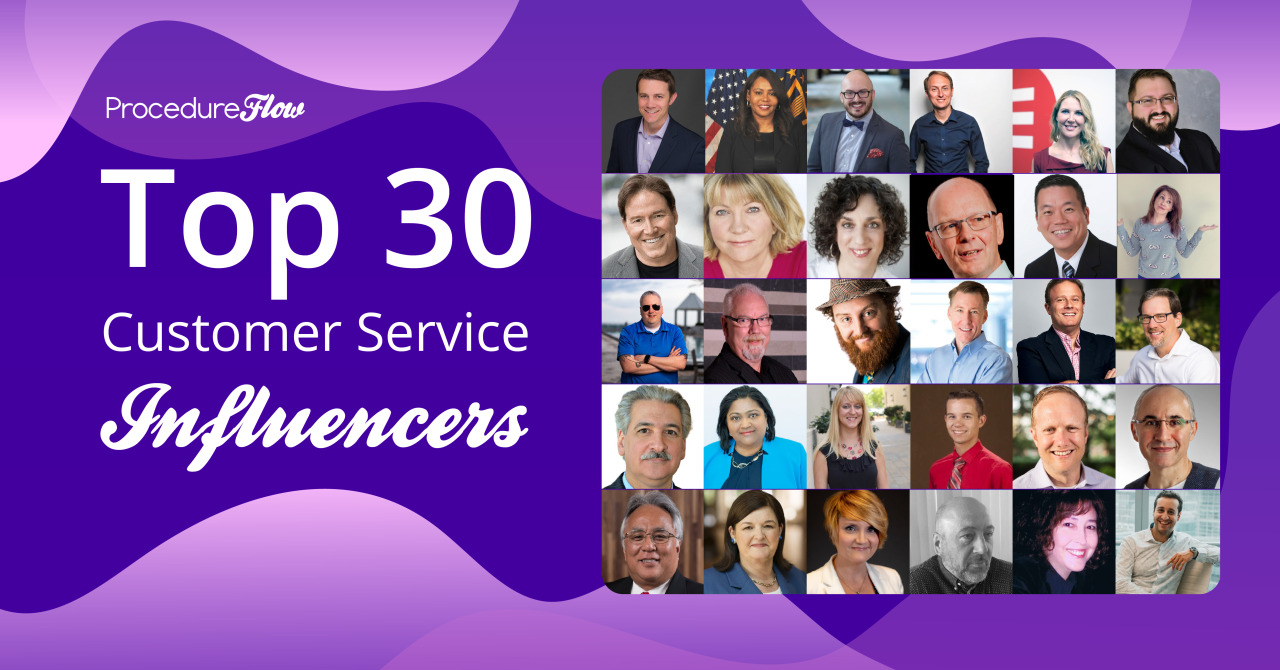 At ProcedureFlow, we feel incredibly fortunate to be surrounded by an amazing group of employees, customers, and partners from around the world. However, we often don't talk enough about how much we love the community that ProcedureFlow is apart of.
So, for the second year in a row, we've compiled a list of 30 of our top industry influencers. Last year, we highlighted our Top 30 Contact Center Influencers for you to follow and check out. This year, we've gathered our Top 30 Customer Service Influencers. If you're looking for customer service tips and tricks from the best in the business, be sure to give our influencers below a follow (listed in no particular order).
We hope you enjoyed taking a look into some of our top customer service influencers, as much as we enjoyed writing about them. Think of anyone we might have missed? Let us know on Twitter, Facebook, or LinkedIn.